One system for all FUE scenarios.
Innovative, advanced Follicular Unit Extraction hair transplant devices
All Regular Scalp FUE. All Thin Scalp FUE. All Thick Afro Scalp FUE. All Body Hair FUE. All Beard Hair FUE. All Long Hair FUE. All Short Hair FUE. All No Shave FUE.
No exception.
No suction.
Dermatologist-Invented, Patented and Patent Pending US Technologies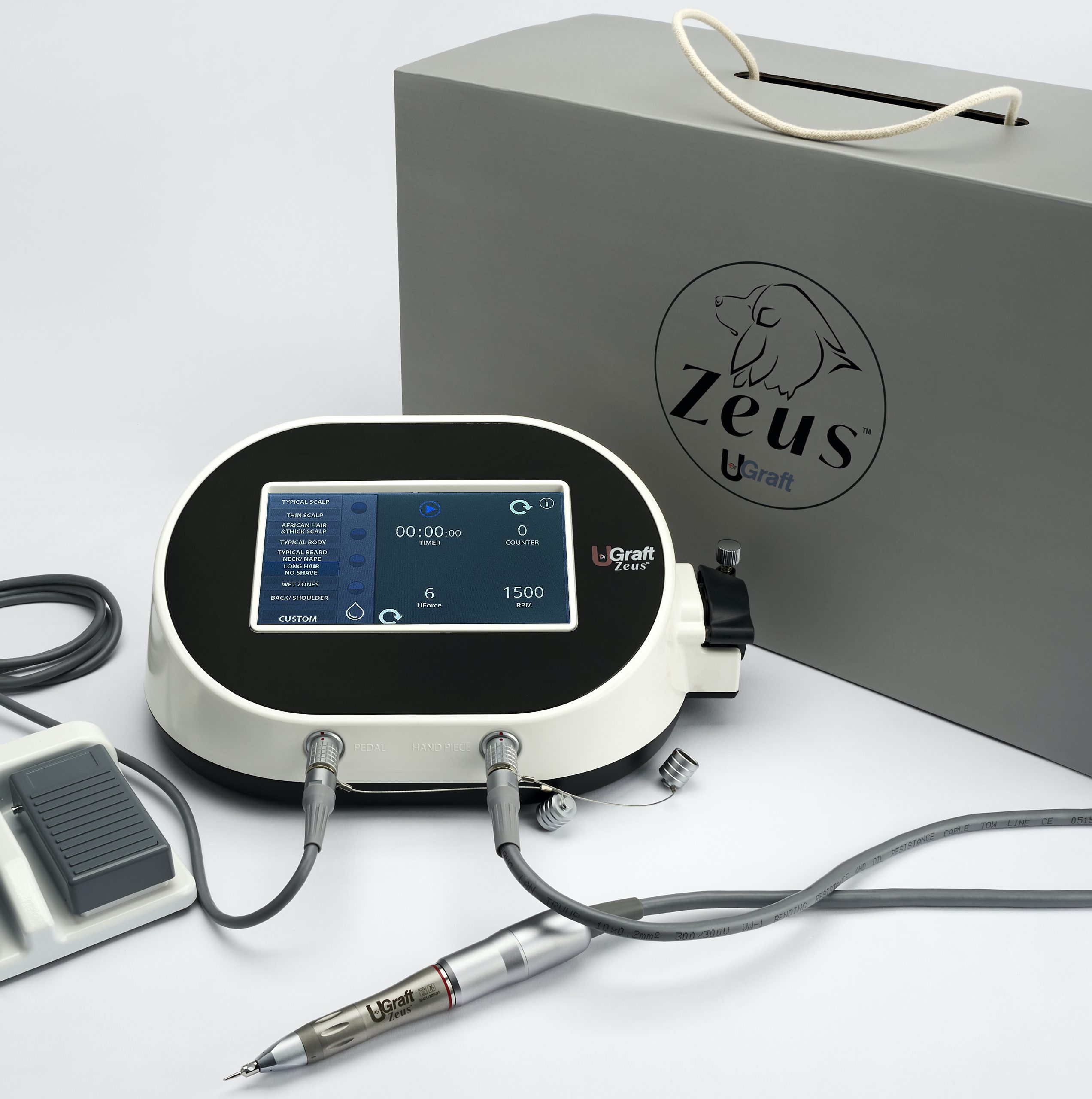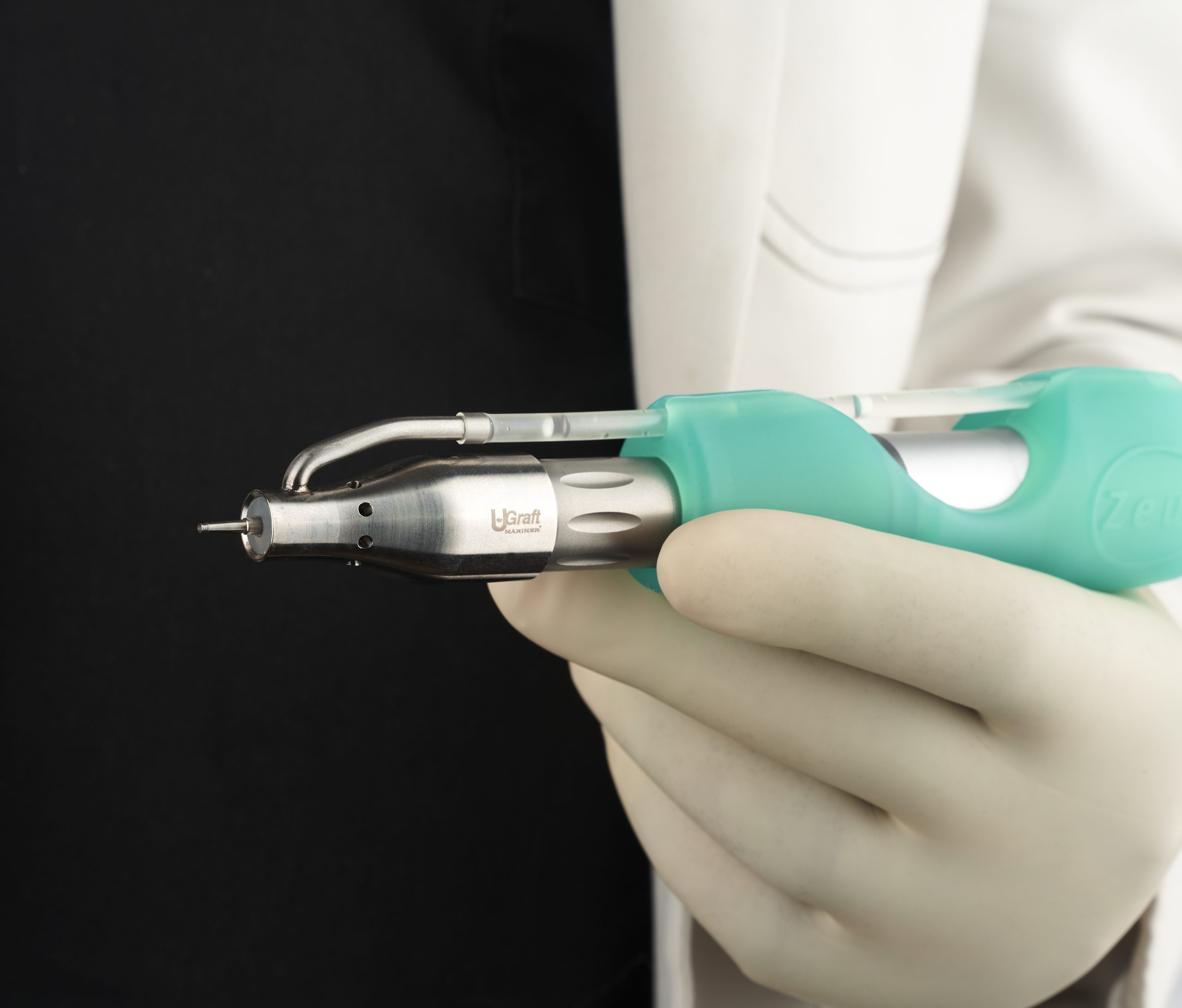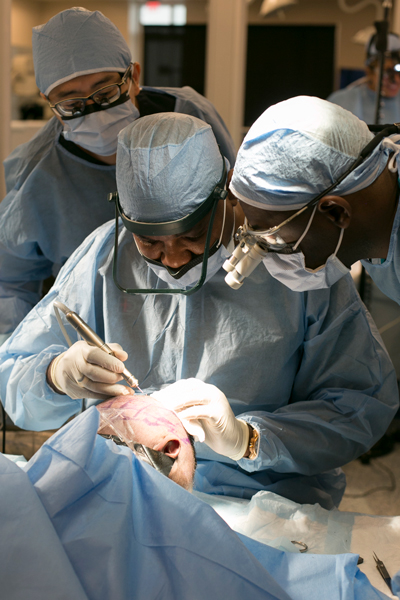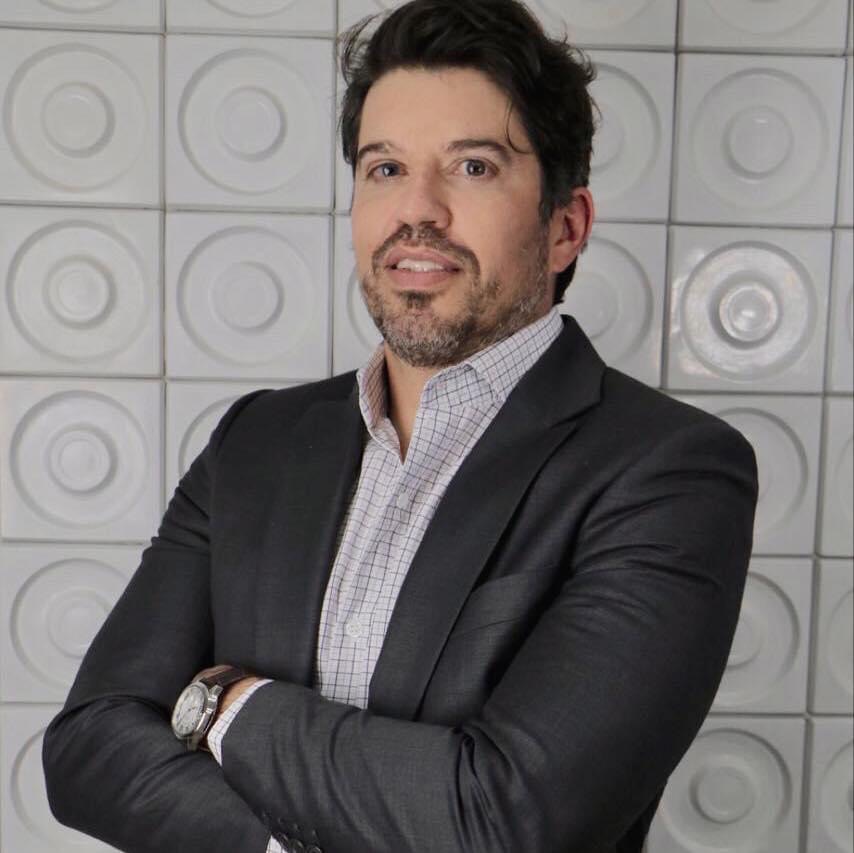 Dr. Alessandro Guedes – Brazil
Today I tried Ugraft for the first time. I was used to perform my surgeries with WAW or Mamba System. I thought the Ugraft device amazing……You place the punch and just let it go. No transection. It was just my first time but I really think it's gonna be a breakthrough in FUE extraction. Congratulations @Sanusi Umar – Dr. U !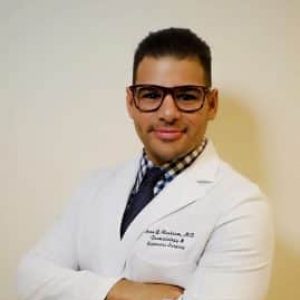 The Ugraft Zeus system created by Dr. Umar is a revolutionary advancement in FUE…. from nearly any hair bearing area on the body. This brings hope for patients with advanced hairloss where the scalp donor supply alone may not be sufficient to achieve a significant cosmetic result…. This procedure was previously very tedious and thanks to the Zeus it has become simple and efficient yielding large graft numbers with minimal transection.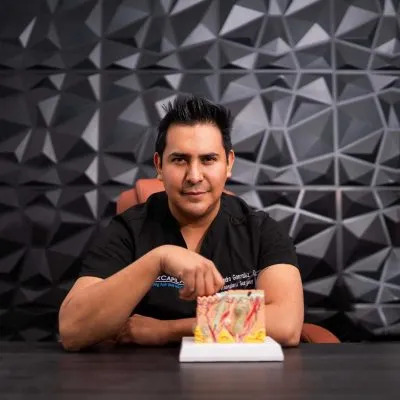 Dr. Alejandro Gonzalez – Mexico
Amazing!!! Zeus makes every FUE procedure addictive. Once you try it, you cant stop!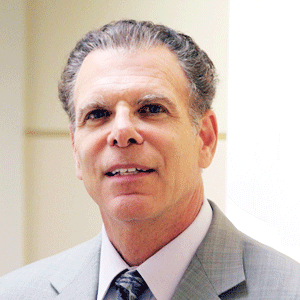 The Ugraft represents a significant improvement for FUE graft harvesting. The device in combination with its Intelligent Punch provides probably the easiest means for a novice to learn proficient harvesting. For those with prior FUE skill it is quickly apparent that it is one of the most superior devices. The ability to adjust various parameters makes it an ideal device to depend on for FUE harvesting.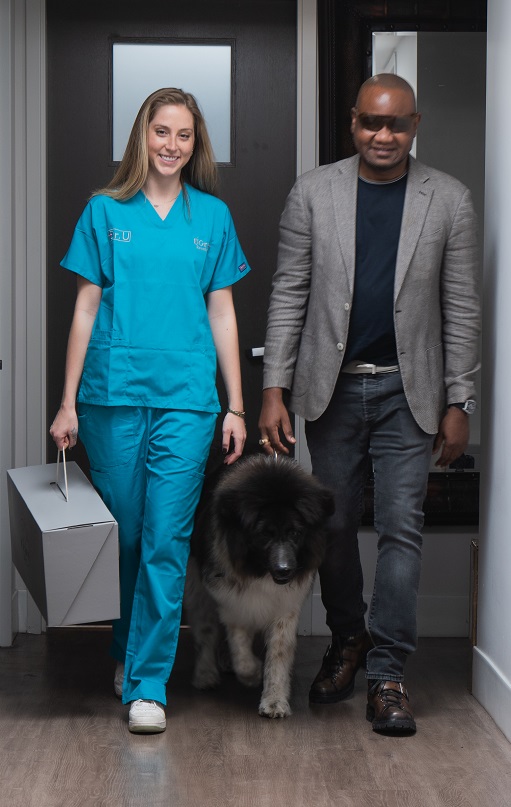 Powerful adjustments for all FUE scenarios.
Compatible with universal dental and FUE punch hubs.
Graft Nurture Fluid Technology
Comes as an optional equipment.
https://www.youtube.com/watch?v=WkU85zANp3Q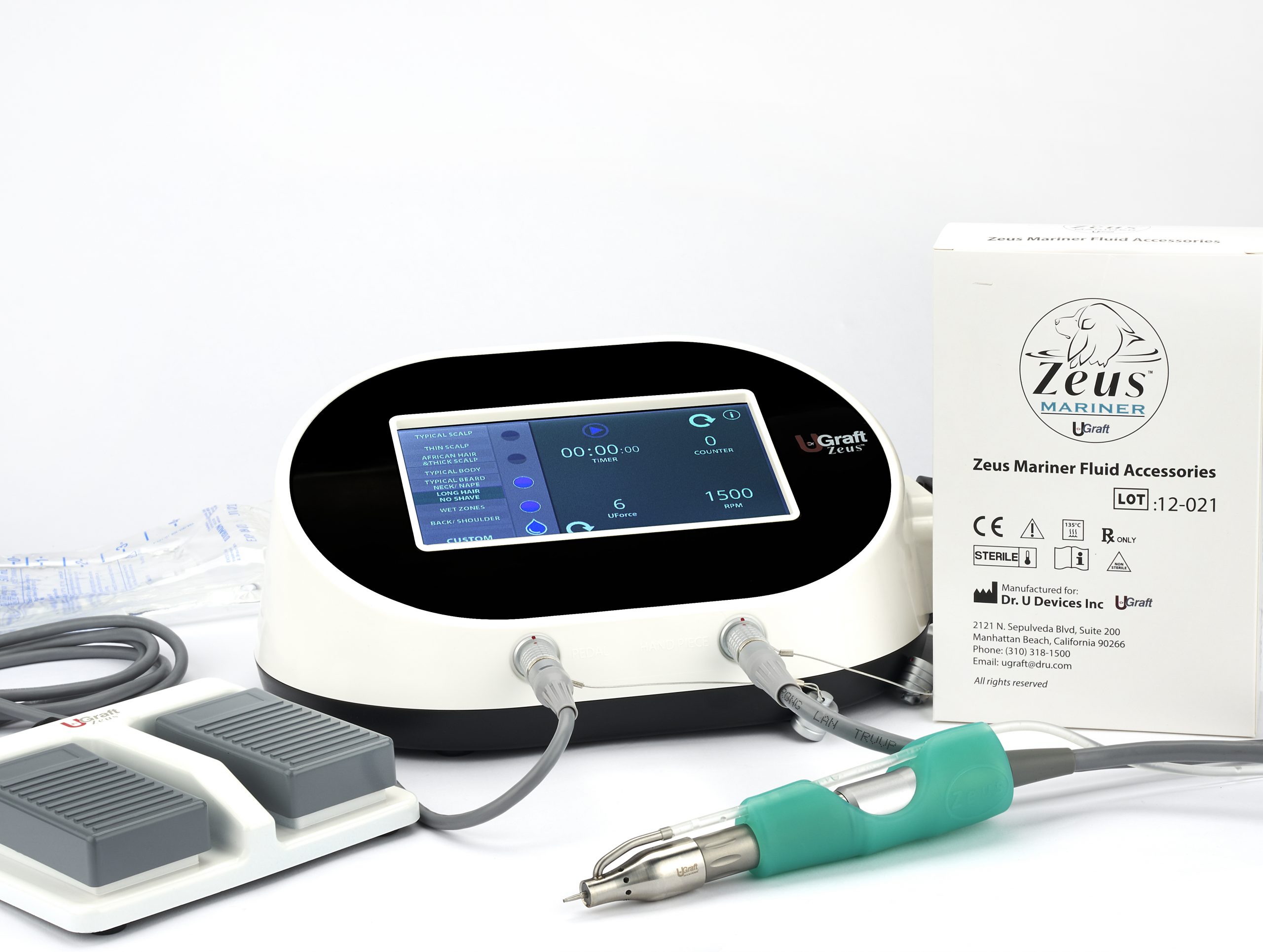 No additional equipment needed, such as suction machine
Intuitive system, no suction mechanism to avoid biohazard
Portable All-in-One FUE system
Simple Maintenance, Easy to Sterilize
Scalp, African Hair, Typical Body, Thick Body, Long Hair, etc
Multi-model, automatic, or manual movement options
Custom your system or try the guess-saving 6 presets
Hair transplant patients expect to see evidence of new growth in the 3rd to 4th month with matured results more apparent at 12 to 18…
Performing hair transplant procedures on patients of African descent has long been fraught with challenges that often lead to unsatisfactory results. With conventional or traditional…
Long eyelashes with a natural, upward curvature is a highly desired feature among women. Mascara brands, therefore, offer the promise of beautiful, thick lashes. Also,…