Published On December 15, 2021. Last Updated on December 17, 2021.
Dr. Umar's Newest Publication: "A Novel Follicular Unit Excision Device for All-Purpose Hair Graft Harvesting"
In his most recent publication, Dr. Umar goes into detail on the all-purpose qualities of his Dr.UGraft® Zeus™, the world's first and only hair transplant device that can perform all forms of follicular unit excision (FUE) with a single punch.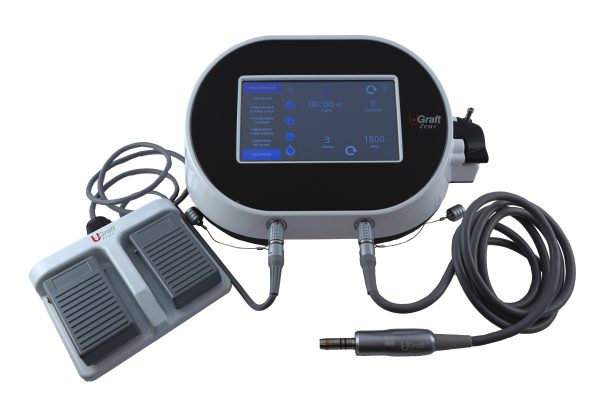 Video Abstract: A Novel FUE Device
As mentioned in the study, the parts of the Dr.UGraft® Zeus™ include the Console™ and foot pedal, the Intelligent Punch™ (or Dr.UPunch i™), and the Nurture handpiece™. Together, these specially-designed pieces make up a user-friendly device that allows the user to perform any type of FUE with the same punch, simply by choosing a setting on the Console™.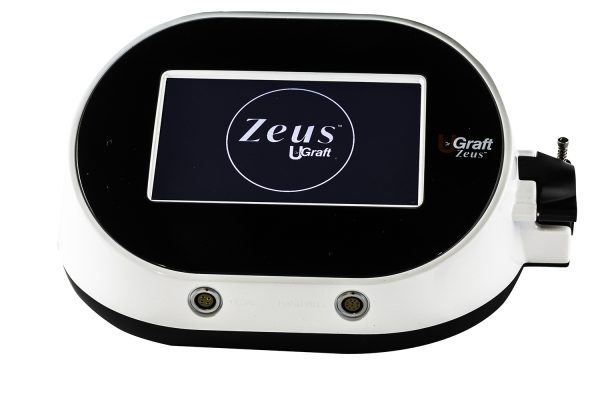 The built-in presets on the Console™ include Regular Scalp, Thin Scalp, African Hair & Thick Scalp, Typical Body & Beard, Thick Body (Pubic & Back), Long Hair (No Shave), and Custom.
The following supplementary videos featured in the study provide valuable information on Dr.UGraft® Zeus™:
Body Hair FUE (Leg Hair Extraction) Demo Using an All-Purpose FUE System
Punch Misalignment Correction Demo in an All-Purpose FUE System
Intuitive Depth Control Demo in an All-Purpose FUE System
Nonshaven Long Hair FUE Demo Using an All-Purpose FUE System
Thick Scalp Afro Textured Hair FUE Demo Using an All-Purpose FUE System
One Punch Only
The Dr.UGraft® Zeus™ works with the Intelligent Punch™, or Dr.UPunch i™, to perform the desired type of FUE. As detailed in the publication, the Intelligent Punch™ is designed with a specialized flared tip that minimizes punch injury and successfully extracts long hair, African/Afro-textured hair, body hair, and any type of scalp hair. 

An Inclusive Device
Currently, FUE devices used by most hair transplant doctors are typically unable to perform FUE on Afro-textured hair. Dr. Umar, being Nigerian himself, made it his goal to meet the ultimate challenge in the field: successfully extracting African hair. Using the Dr.UGraft® Zeus™,  hair transplant doctors, dermatologists, plastic surgeons, and all medical professionals performing FUE no longer have to turn away patients because of their hair texture and race. Not only does the Zeus make Afro-textured FUE possible, but with this easy-to-use device, it is made easy.
Self-Hydrating Technology
On top of the advanced Console™ presets and Intelligent Punch™ design, the Nurture™ handpiece on the Dr.UGraft® Zeus™ is wired with fluid irrigation that hydrates the follicle with each punch. The handpiece is also specially designed to work with either hand and allows for easy access from any angle. The combination of these features minimizes the wound footprint, causing quicker healing for the patient.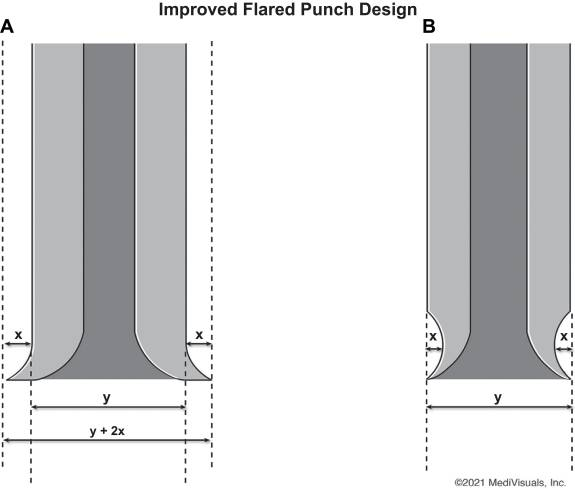 Publication
The study is also published by doctors Boudine Lohlun, Tayfun Oğuzoğlu, and Marissa J Carter. Another one of its published locations is the National Center for Biotechnology Information, linked here: https://www.ncbi.nlm.nih.gov/pmc/articles/PMC8605797/